---
Black's live performances include:
VOLumNA Black / performative-sound installation,
Gallery Alkatraz, Masarykova 24, 1000 Ljubljana, Slovenia, 10 November 2016
​
I No Mad
(duration 50:00)
Institut Dr. Schmida, Lehargasse 1/2, 1060 Vienna, Austria, 25 June 2016
collaborative transdisciplinary performance
with dancer and and cognitive scientist, Dayana Hristova
Sliced and Diced
(duration 51:40) Kunstradio - Radiokunst live radio performance on Österreich 1 (Ö1) ÖRF (Austria), 19 June 2016
Sonophobia (version three),
SPEKTRUM art_technology_community (Berlin), 2 June 2016
In And Out Of The Air,
live broadcast, Cashmere Radio (Berlin), 31 May 2016
Sonophobia (version two)
, The NOW now Festival 2016 107 Projects (Redfern, Sydney), 21 January 2016
"A Disembodied Voice In [5.1 Surround Sound Radio] Space,"
The 2015 Annual Conference of the Australasian Computer Music Association
,
University of Technology, Sydney, 19 November 2015​
Sonophobia (version one
, Alpha Waves Series #4, Alpha House Artist Co Operative Erskineville (Sydney), 6 November 2015
Dynamically Adjusting Sonic Difficulties,
Harvestworks (New York), 27 June 2015
The Cracks In The Mind Between Here And There!
,
part of the 'WTF is "experimental" music?' series at Panoply Performance Laboratory (
Brooklyn), 24 June 2015
Dynamic Difficulty Adjustment (an intermedia performance art/installation work),
CSU Vodnikova domačija (Ljubljana), 28 March 2015
Black Brick (collaborative improvised work with Miha Ciglar),
Kino Šiška Centre for Urban Culture, Ljubljana, Slovenia, 10 June 2014 and
MCO, Mladinski Center, Ormož, Slovenia, 11 June 2014
Kilian's Antipodean Dream (Octophonic version), d
iffused live at Phonos (Universitat Pompeu Fabra)
Semblance (Sixteen Channel version),
Hangar in Barcelona (Spain) for Orquesta del Caos, 7 May 2013
"A Disembodied Voice In [5.1 Surround Sound Radio] Space,"
IMMERSION
surround sound concert, presented by Chronology Arts and the New Music
Network, 29 October 2011, The Red Rattler Theatre, Marrickville, Australia
Soundprints: Sealed in Sweden
Gaîté Lyrique, Paris, 10 December 2011
On The Edge of Silence #1: an audio electromagnetic performance/installation, p
art of the Sound Series #9 Decibel event held at the Hardware Gallery, Enmore, Australia,
19 November 2010
NB This Site is Still under Construction





For more information about Colin Black's works see:
Powered by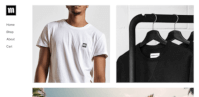 Create your own unique website with customizable templates.